Homepage

Capabilities
Auswire Industries Capabilities.
With decades of experience and an extensive fleet of state of the art computer controlled machinery, Auswire Industries is capable of producing virtually any product manufactured from wire or light steel.
Wire Bending & Manufacturing
Wire bending and manufacturing is at the core of Auswire Industries skills with a history dating back to the early 1950's. Products and Industries have been manufactured for all the major Australian vehicle and whitegoods manufacturers. If you have an Australian made cooktop, you are probably sitting your pots on trivets designed and manufactured by Auswire Industries people.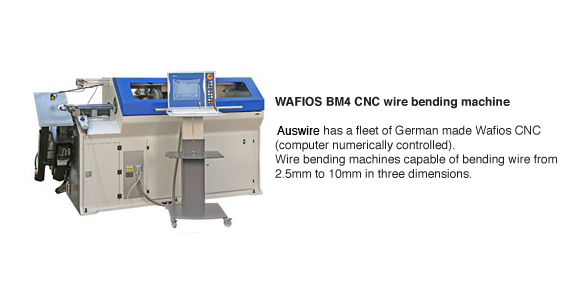 Wire Straightening and Cutting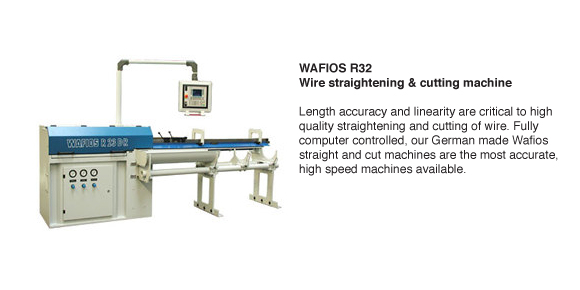 Our very first machine, more than 5 decades ago, was a wire straightening machine. A dinosaur by todays standards it was the workhorse of our business for many, many years cutting the wire Industries for almost all the products we manufactured. By the 1990's digital technology had arrived and newer, faster, more accurate machines were purchased to take over.

Today we have fully computer controlled machines capable of straightening and cutting HDLC (Hard Drawn Low Carbon), Galvanised and Stainless Steel wire from 2.5mm to 10mm.